We have earned momentous standing in the market as a trustworthy jockey extruder lining machine manufacturer, supplier and exporter for proposing an efficient and economical range of the jockey extruder lining machine that is used to create zebra or straight lining on the different types of pipe. The teaming of state of the art technology along with the elongated experience of our professionals is what has enabled us to engineer a range of the jockey extruder lining machine that promotes create lines on HDPE pipe, PVC pipe, RPVC pipe, tube, cables of different materials with the highest accuracy.
The machine is constructed on the caster wheel in order to proffer mobility to the jockey extruder lining machine, whereas the ingenious design makes it compatible with the any type of pipe extruder without any extra efforts. The offered jockey extruder lining machine is manufactured under the rigorous watch of the quality analyst team and hence is assured of the impeccable performance across the lifespan, whereas all the processes of the machine is automatically controllable through the PLC control system equipped at the front of the machine. The conformity of this jokey extruder lining machine with the international quality standards exhibits its world class quality standards and high quotient of safety and reliability, available in the 30 mm screw size, while other sizes is also available upon customer request.
Convincing Benefits of Jockey Extruder Lining Machine:
Sturdy and seamless performance across lifespan
Economical approach for lining
Potent to create lining as well as double coating
Promise for accurate lining at high speed
Caster wheel entitles easy moving
Compatible with any type of pipe extruder
PLC control system enables automatic controlling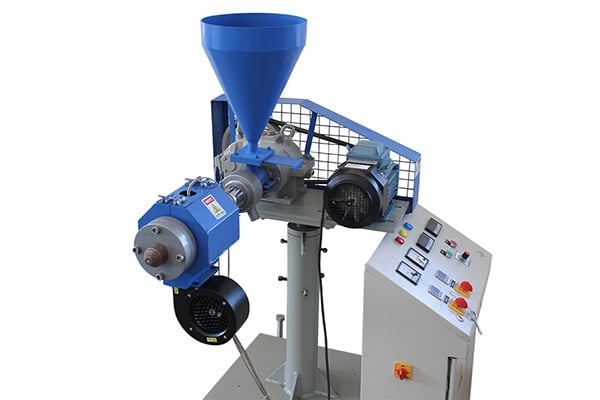 Our Jockey Extruder Lining Machine is engineered to highest quality. Grow your business with us by availing our range today at the best prices.